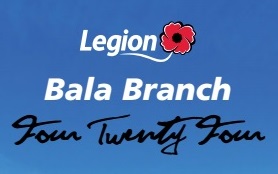 The official history of Legion Branch 424 in Bala dates back to receiving its charter from the Royal Canadian Legion in May, 1946. But it really started months before that at the New Windsor Hotel in Bala, only weeks after the nightmare called World War II finally ended.
Fifteen veterans who were barely out of uniform met at the hotel on Bala Bay in the fall of 1945 to discuss the possibility of forming a local Legion branch where they could continue to get together. The ink was barely dry on Japanese surrender documents when they met. The idea obviously clicked because they returned to the hotel in November with other veteran comrades.
The historic second meeting sent a formal application to the Royal Canadian Legion in Ottawa seeking approval to open a Bala branch and here we are, seventy years later.
You don't need to be a veteran to join the Legion and help our Bala community.
As a member, there are many ways to get involved and have a direct impact. Our work at the community level includes charitable activities, outreach and assistance programs, health and wellness clinics for seniors, Meals on Wheels programs, Christmas hamper programs, and more.
Click here to become a member today!