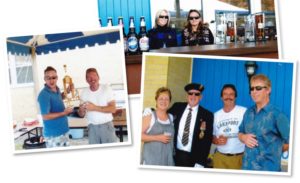 Joining the Legion is the ultimate way to give your support to Veterans and their families, remember the Fallen, and help your community. This $50 goes directly to Bala Legion Branch 424.
Anyone can be a member of the Legion. Complete our application online by filling out this form. Once complete, please visit our Eventbrite page to submit your payment.
Click "Submit" on your application form. Press "back" on your browser to return to this page and then follow this link to submit your payment for your annual Legion membership.   Your application payment of $50 is a direct deposit to the Bala Branch 424 bank account.
Or, if you prefer, please download the application form (click here), complete it, and mail to:
Bala Legion Branch 424
1011 Maple Ave
Bala, ON P0C 1A0
ATTN: Membership Chair